Our Staff
Our Staff
Lauren Marks-Cabañas, Executive Director
Lauren Marks-Cabañas joined Adath Israel as the Executive Director in March, 2015. She has worked in the field of non-profit synagogue administration for over 25 years, having served for over 13 years at Temple Dor Dorim in Weston, Florida, and 2 years at Bet Breira Samu-El Or Olom in Miami, Florida. Lauren's work experience includes having served as Youth Director, Director of Programming and Executive Director at her previous synagogues. She has strong leadership abilities and she combines her organizational and people skills in overseeing the operations of our facility; supervising administrative and maintenance staff; management of programming; assisting with life-cycle events; and support of lay leadership.
She works in tandem with the clergy, Executive Board, Board of Directors and lay leadership to execute the affairs of the synagogue; membership development; building campaigns, marketing, communications, event management, dues administration; and identifying new opportunities for programming development and interpersonal growth among members. Lauren welcomes the opportunity to meet with all current and prospective members of the congregation.
Lauren is a member of the National Association for Temple Administration (NATA) and the North American Association of Synagogue Executives (NAASE), and has completed degree and additional non-profit leadership certificate programs from Notre Dame College of Business, studying Principles of Leading Transformational Non-Profits and Fundraising and Grant Strategies. Lauren lives in Haverford with her husband, Marcos. Her daughter, Maia is a sophomore at Temple University. Their son, Brett Marks is the Head Baseball Coach at Cairn University. You can reach Lauren Marks-Cabañas at (610) 934-1903 or by clicking here.

Barbara Sharofsky, Director of Early Childhood Education
Barbara has been on staff at Adath Israel for almost five years. Starting as the administrative assistant for Makom, she became the full time administrative assistant for Makom and ECLC. Since working here at Adath Israel has been such a positive experience, she applied to become the Director when the position became available.
Barbara is a native Philadelphian, and now lives in Cherry Hill, NJ with her husband, Martin. She attended Temple University, where she earned a B.S. in Early Childhood Education. Eventually, she earned her Master's Degree in Jewish Education and Administration from Gratz College.
Barbara has worked almost exclusively in Jewish education for many years. She taught preschool children in Philadelphia and in New Jersey, and served as Director of Early Childhood at her synagogue in Philadelphia before relocating to New Jersey.
Prior to coming to Adath Israel, Barbara was the Regional Youth Director for Eastern Pennsylvania United Synagogue Youth (USY), which is now part of Mizrach USY, for over ten years. Jewish education has always been a priority for Barbara, and she is thrilled to be sharing that joy with our young children.
Barbara is the mother of Rabbi Abbi Sharofsky, who is married to David Weisel; Todd Sharofsky; and Steven Sharofsky. She is the proud Bubby of Judah and Eleanor Weisel. You can reach Barbara Sharofsky at (610) 934-1915 or by clicking here.
Hannah Isaacs-Arkin, Education Director
Hannah Isaacs-Arkin joined Adath Israel as the Education Director in July 2021. Hannah has held various leadership roles in the Jewish community for close to a decade. Hannah earned her B.A. in Marketing from Rider University in 2017. Following graduation, she held the position as Youth Director at Congregation Beth Elohim, in Brooklyn NY and Program Director at the Union of Reform Judaism's Eisner Camp in Great Barrington, MA as a URJ CLASP Fellow. Most recently, Hannah has worked as the Communications Manager at Tribe 12 in Philadelphia and the Youth Educator at Beth Chaim Reform Congregation in Malvern, PA. Hannah believes it is imperative to our Jewish community to create dynamic educational opportunities for students of all ages.
In 2020 Hannah started her journey towards her Master's in Jewish Education at The Jewish Theological Seminary of America in New York. She loves being a part of a learning community and is excited to use what she is learning in the classrooms at Adath Israel.
Hannah is very excited to join Adath Israel's leadership team to assist in the creation of vibrant educational programs for students of all ages. She hopes that as Education Director, she can bring her passion for Jewish community, experience in camp style programming, and communications background to add to the amazing work of the Adath community. She is eager to bring an energetic spirit, an open mind, and a constant curiosity for what makes Adath Israel so special
Hannah lives in the Philadelphia area with her husband, Jacob, who is currently a student at Cooper Medical School of Rowan University. In addition to her passion for Jewish education, Hannah loves visiting new restaurants and has a long list that she could recommend; she welcomes any suggestions of new places to try! Hannah can always be found with a seltzer or iced coffee nearby. You can reach Hannah Isaacs at (610) 934-1912 or by clicking here.
Rachel Lefkowitz, Program and Communications Coordinator
You can reach Rachel at (610)-934-1905 or by clicking here.
Rebecca Millner, M.P.H., S.E.P.
Rebecca Millner, M.P.H, S.E.P has worked in the field of mental healthcare for the past 10 years as a clinician, trainer and interventionist. Prior to joining Adath Israel, Rebecca worked at the Institute for Health and Recovery, working to address the needs of women and families, with a particular focus on substance-use treatment, perinatal mental health and the treatment of trauma. Rebecca has extensive experience providing training and support to clinicians on boundaries and ethics, and the integration of trauma-informed models of care into organizations and community spaces. Rebecca has also served as a Behavioral Health Clinician at Lahey Health Behavioral Services, addressing trauma in children and families in both a residential and community-based capacity. Rebecca has received specialized training and certification in the treatment of trauma, maternal mental health and as a childbirth educator, with a particular interest in spiritually-informed counseling and somatic therapies. Rebecca holds a Bachelor's degree in journalism from the University of Texas at Austin, a Master's degree in Public Health from the Hadassah-Braun School of Public Health and Community Medicine in Jerusalem, and is currently completing her Masters in Social Work at Yeshiva University's Wurzweiler School of Social Work. Rebecca has recently moved to the Main Line with her husband Ross and their two daughters, Neshama and Iyla'a.
Administrative Offices
Elaine Carroll, Clergy Assistant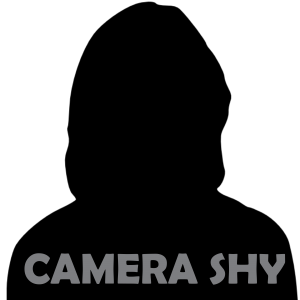 You can reach Elaine Carroll at (610) 934-1904 or by clicking here.
Colleen Pechter, Administrative Assistant, Schools of Adath Israel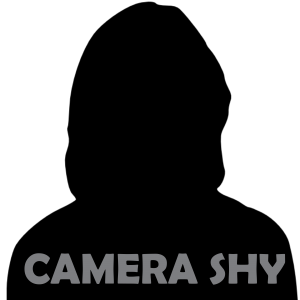 You can reach Colleen Pechter at (610) 934-1914 or by clicking here.
Marcia Schulman, Administrative Assistant
You can reach Marcia Schulman at (610) 934-1906 or by clicking here.
Emily Wright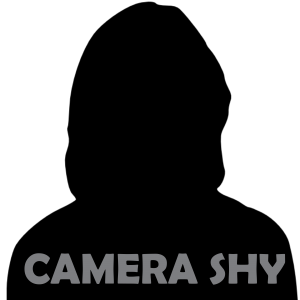 You can reach Emily Wright at (610) 934-1907 or by clicking here.
Richard Slaughter, Maintenance
Wed, June 7 2023
18 Sivan 5783
Today's Calendar
---
Upcoming Programs & Events
---
This week's Torah portion is

Parshat Beha'alotcha
Candle Lighting
Havdalah
Motzei Shabbat, Jun 10, 9:11pm
Shabbat Mevarchim
View Calendar
Wed, June 7 2023 18 Sivan 5783