Our Staff
Our Staff
Lauren Marks-Cabañas, Executive Director
Lauren Marks-Cabañas joined Adath Israel as the Executive Director in March, 2015. She has worked in the field of non-profit synagogue administration for over 23 years, having served for over 13 years at Temple Dor Dorim in Weston, Florida, and 2 years at Bet Breira Samu-El Or Olom in Miami, Florida. Lauren's work experience includes having served as Youth Director, Director of Programming and Executive Director at her previous synagogues. She has strong leadership abilities and she combines her organizational and people skills in overseeing the operations of our facility; supervising administrative and maintenance staff; management of programming; assisting with life-cycle events; and support of lay leadership.
She works in tandem with the clergy, Executive Board, Board of Directors and lay leadership to execute the affairs of the synagogue; membership development; building campaigns, marketing, communications, event management, dues administration; and identifying new opportunities for programming development and interpersonal growth among members. Lauren welcomes the opportunity to meet with all current and prospective members of the congregation.
Lauren is a member of the National Association for Temple Administration (NATA) and the North American Association of Synagogue Executives (NAASE), and has completed degree and additional non-profit leadership certificate programs from Notre Dame College of Business, studying Principles of Leading Transformational Non-Profits and Fundraising and Grant Strategies. Lauren lives in Bala Cynwyd with her husband, Marcos, and their daughter, Maia who is a senior at Lower Merion High School. Their son, Brett, just received his MBA from Cairn University. You can reach Lauren Marks-Cabañas at (610) 934-1903 or by clicking here.

Barbara Sharofsky, Director of Early Childhood Education
Barbara has been on staff at Adath Israel for almost five years. Starting as the administrative assistant for Makom, she became the full time administrative assistant for Makom and ECLC. Since working here at Adath Israel has been such a positive experience, she applied to become the Director when the position became available.
Barbara is a native Philadelphian, and now lives in Cherry Hill, NJ with her husband, Martin. She attended Temple University, where she earned a B.S. in Early Childhood Education. Eventually, she earned her Master's Degree in Jewish Education and Administration from Gratz College.
Barbara has worked almost exclusively in Jewish education for many years. She taught preschool children in Philadelphia and in New Jersey, and served as Director of Early Childhood at her synagogue in Philadelphia before relocating to New Jersey.
Prior to coming to Adath Israel, Barbara was the Regional Youth Director for Eastern Pennsylvania United Synagogue Youth (USY), which is now part of Mizrach USY, for over ten years. Jewish education has always been a priority for Barbara, and she is thrilled to be sharing that joy with our young children.
Barbara is the mother of Rabbi Abbi Sharofsky, who is married to David Weisel; Todd Sharofsky; and Steven Sharofsky. She is the proud Bubby of Judah and Eleanor Weisel. You can reach Barbara Sharofsky at (610) 934-1915 or by clicking here.
Na'ama Yarden, Director of Community Education
Na'ama Yarden is a third generation Sabra. She was born in Kibbutz Ein Hashofet ("KEH"), in the Megido region of Israel, where her grandparents were among its founders. Na'ama has been a passionate and devoted educator for over 25 years in Israel and then in the USA. Na'ama earned her B.Ed. in Special Education (Seminar Hakibbutzim, Tel Aviv) in 1990, and was an elementary school teacher at the kibbutz school for 3 years. Na'ama then spent two years in New York City working at the Heschel School, developing the Special Needs Program in Hebrew. After returning to Israel, she earned a Certificate in Preschool Management, Guidance & Pedagogical Counseling (Seminar Hakibbutzim) and assumed the roles of Director of an Early Childhood Center and counselor at KEH and the Megido region. Upon arriving back in the U.S. in 2000, she became a Jewish Studies teacher at Perelman Jewish Day School, where she remained for 17 years. After earning her M.A. in Jewish Education, Administration and Judaic studies (Gratz College) in 2008, she also served as the Education Director of Congregation Or Shalom for the past 7 years.
Na'ama has been an active member of this area's Israeli community. As a devoted Jewish educator committed to connecting students, teachers and parents to Judaism and Israel, she established a unique program for Israeli children who live in the Greater Philadelphia region. This "Kachol Lavan" (Blue and White) educational program has drawn students throughout the area, giving them the opportunity to study Judaism and Hebrew in Hebrew.
Na'ama is very excited to join the Adath Israel leadership team to help create a vibrant educational program for all students of all ages. She hopes that as Director of Community Education, she will leverage her extensive teaching experience, passion for Jewish education, and her administrative and organizational skills, for the benefit of the Adath Israel community. She plans to bring creativity, an open mind, and a sensitive heart to her work, creating a rewarding program for children and adults whose needs comprise a wide spectrum of learning styles and interests. Na'ama lives in Wynnewood, and is the proud mother of three children, ages 18, 21, and 25. You can reach Na'ama Yarden at (610) 934-1912 or by clicking here.
Administrative Offices
Sara Beth Levine, Bookkeeper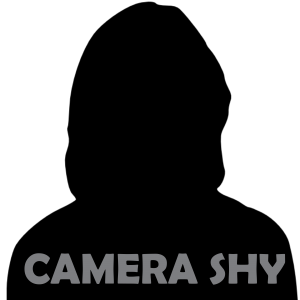 You can reach Sara Beth Levine at (610) 934-1907 or by clicking here.
Susan Neidich, Clergy Assistant
You can reach Susan at (610) 934-1906
or by clicking here.
Patti Matusow, Clergy Assistant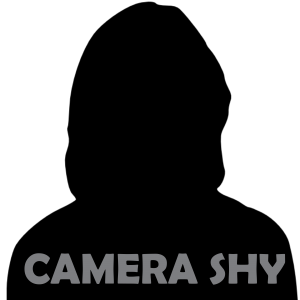 You can reach Patti at (610) 934-1904 or by clicking here.
Marcia Schulman, Administrative Assistant, Schools of Adath Israel
You can reach Marcia Schulman at (610) 934-1914 or by clicking here.
Richard Slaughter, Maintenance
---
Lay Leadership - Officers
Lenore Asbel, President
Robert Salvin, First Vice President
Terri Hartman, Vice President of Administration
Cathy Miller, Vice President of Programming
Howard Rosenblatt, Vice President of Education (Early Childhood)
Claudia Figelman, Vice President of Education (K-12)
Alessandra Melloni, Vice President of Finance
Lisa Muderick, Vice President of Membership
Brett Harris, Secretary/Board Liaison
David Steinman, Immediate Past President
Mon, May 17 2021
6 Sivan 5781
Today's Calendar
---
Upcoming Programs & Events
---
This week's Torah portion is

Parshat Nasso
Candle Lighting
Havdalah
Shavuot - 1st Day
View Calendar
Mon, May 17 2021 6 Sivan 5781